Official Purchase Orders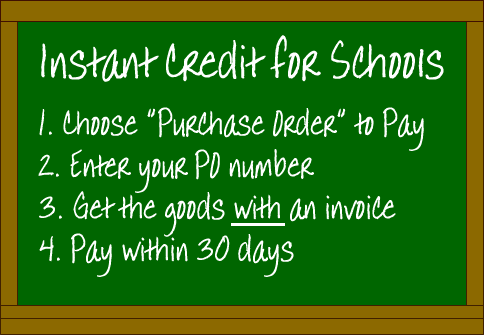 We accept official purchase orders from recognised educational establishments, simply choose "Purchase Order" at the checkout as your method of payment and enter your official purchase order number when requested. The order will be shipped to the establishment address.
The invoice will be with the parcel and payment is due within 30 days.
Late Payment
We understand that school holidays and other interruptions can push payments beyond 30 days but if payments exceed 60 days we reserve the right to apply late payment charges and interest as detailed at https://www.gov.uk/late-commercial-payments-interest-debt-recovery/charging-interest-commercial-debt